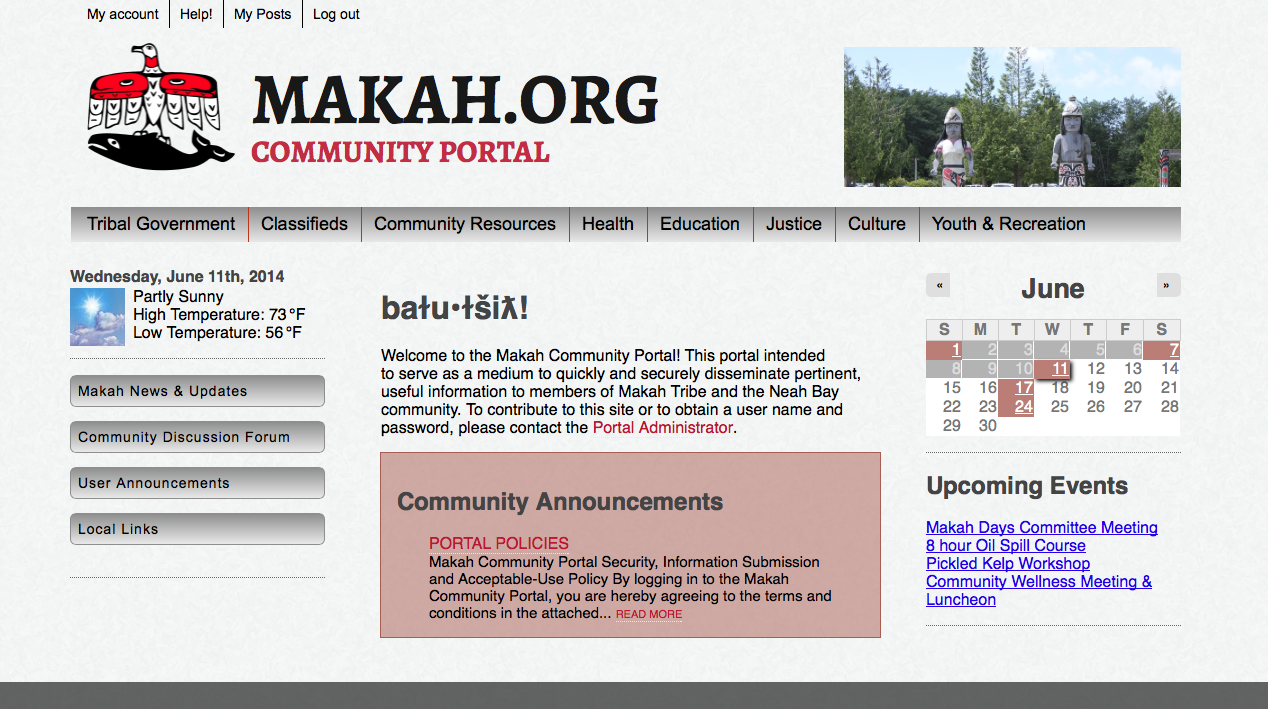 About the Makah Tribe
The Makah Tribe is located in Neah Bay, Washington. They had a custom portal for the Makah Tribe and the Neah Bay Community. Their website is the hub for the community, providing information for any aspect of tribal life that they may need. From tribal government, to community resources, to education and recreational information, users can find information quickly.
The Project
The Makah Indian Tribe contacted us when their proprietary website portal became too expensive to continue. Their community portal was designed to "serve as a medium to quickly and securely disseminate pertinent, useful information to members of Makah Tribe and the Neah Bay community."
We started out by building a Basic Business Site "plus" with an additional 20 hours to develop and customize specific areas they needed in the portal we don't build with the Basic Business Site.
This site is completely populated by the community members, so one of the key features is the extensive use of specific permissions for what users can view and where they can post information.
Timeline
We began work with the Makah Tribe in Late Summer of 2013, and the goal was to launch in January. Because of additional needs and committee involvement, the project completed in March 2014.
If a private community site is what you need for your organization, let's talk! (link to RFP)