So many problems have complex solutions. As much as you might want a simple answer to solve a problem, many problems actually represent entire systems of interlocking factors. Take Climate Change, for example. You can create an individual solution that contributes to the greater picture, but taken by itself it has no context and might even be dangerous.
Special, August/September 2022 only: Get this puzzle project completed at a $4000 discount! Pay only $4999, after September the regular price goes up to $8999.
If a picture is a thousand words, how many words can an animated navigation structure replace? If you are trying to present a system of information, and place each part in context, "puzzle navigation" might be a good solution for you.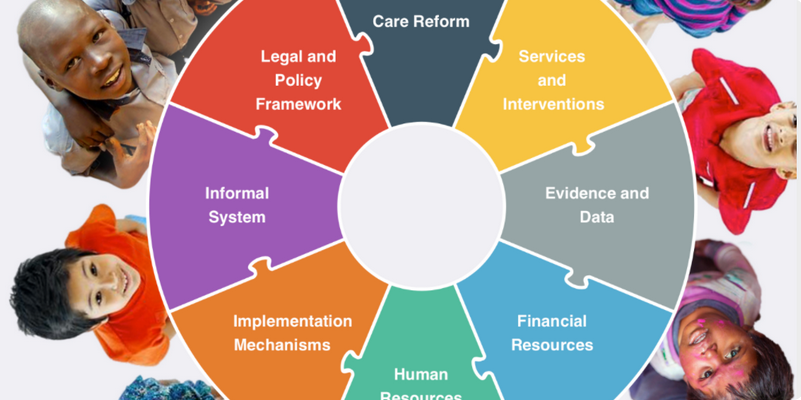 We developed this for Better Care Network, who wanted to organize over 10,000 resources into a structure where you can quickly see resources related to a single topic, groupings of topics, and interrelationships between topics.
Now we have taken this component and made it work for other sites. If you have a Drupal 8 or higher site, and a structured, hierarchical taxonomy organizing these topics, we can now add this to your site!
This is not a plug-and-play module -- it integrates pretty deeply into your site's information architecture. We can adapt this to many other scenarios, and other platforms as well, but for this special, here are the basic requirements:
Drupal 8.4.x or higher CMS
Enough content that you would like organized into a system (generally at least 50 content items, with some broad categories and subcategories)
3 - 10 main categories, each with 1 - 12 subcategories
What's included
Consulting on how to best create a supporting information architecture
Setup of a hierarchical category taxonomy, with fields for color, image, description, extra content, related categories
Routing setup to make it possible to enter the puzzle with a deep link to a specific category or subcategory
Creation of a set of resource types (e.g. "video", "newsletter", "article", "case study", "organization") and how to properly organize your content
Customization of the landing page (background image, custom text placement)
Configuring JSONAPI on the site to load appropriate results
See the puzzle in action on the Better Care Network site, or on our Topics page.
Not a current customer?