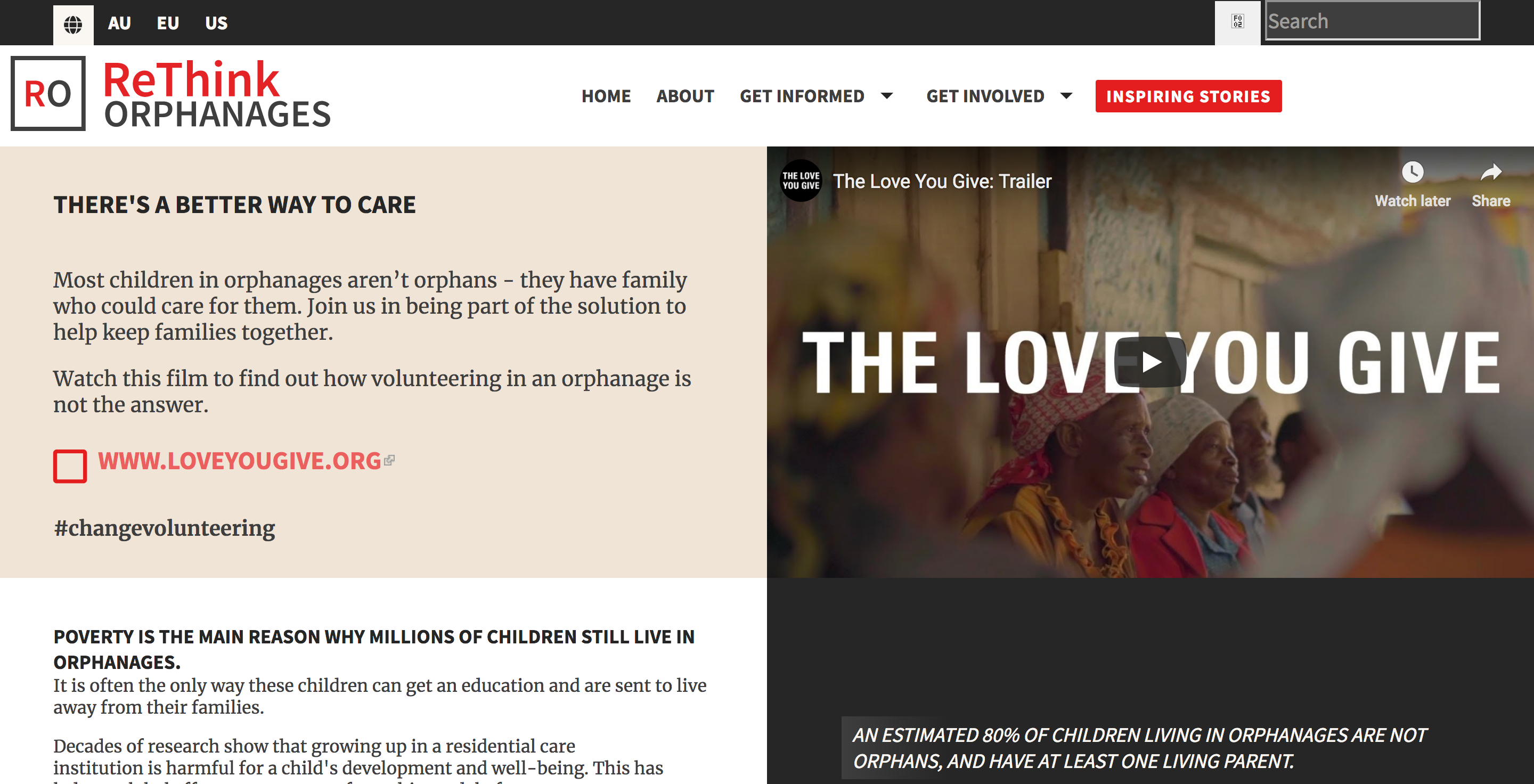 ReThink Orphanages is a courageous organization with a benevolent charge, grand ambition, a network of high-powered partners, and a commitment to make the world a better place. The organization is full of serious people committed to leaving our planet in a better place for posterity. The organization is affiliated with the highly-successful Better Care Network.
ReThink Orphanages is making sure that no child grows up in an orphanage (or child institutions), whether the child is in South Sudan, Timor-Leste, Zimbabwe, Guatemala, or Niger. Throughout the world, raising children in orphanages has created a cycle of abuse that many of us in western societies would find unimaginable. By creating a new approach to child care, ReThink Orphanages is creating lasting impacts to the lives of these children in new economic opportunities, lower risk of alcohol or drug abuse, and lower risk of suicide. Unfortunately, raising children in orphanages has damaging emotional and psychological challenges that persist until adulthood. Through extensive research, ReThink and their partners have repeatedly shown that creating a family for a child drastically improves the child's chances to live a fulfilling adult life. 
When the organization, with its Australian roots were ready to expand their message internationally, they reached out to Freelock. Freelock worked with their partners at Highly Anticipated and Saffron Key to create a new website that showcased all of the amazing work that ReThink's partners in the developing world were doing to stop this senseless tragedy. 
Now as you review the ReThink Orphanages website, you'll be able to see Inspiring Stories about the creative ways brave leaders in Tanzania, Romania, China, Bangladesh, and Nicaragua are tackling what may be one of the greatest challenges of our society. 
ReThink Orphanages. There's a better way to care.