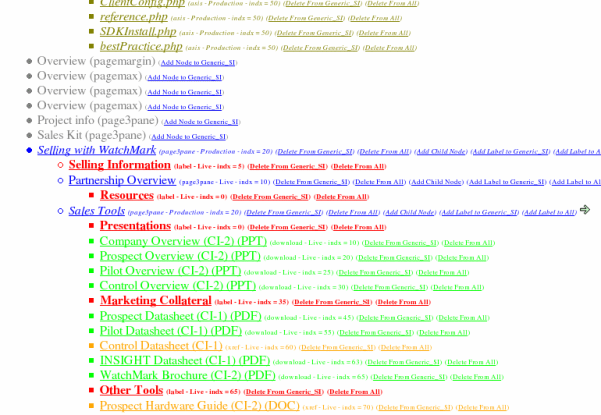 One of Freelock, LLC's ongoing customers needed a password-protected site that actually provided different content to different users, depending on the company or user group the user is part of.
Freelock, LLC developed a system that allowed users from recognized email domains to sign up and automatically be put into the correct group. These users could register on the site without administrative assistance, and once registered, would see only the pages and content their company was supposed to see.
A set of administrative interfaces reported page views broken down by company, site version, many other details, and allowed non-technical users to manage content for the different versions of the site. This web solution saved the company approximately $50K in up-front development costs and the continued ease of administration saves money for the company to this day.
Today, we could build a comparable solution on top of Drupal for even less cost, but this custom application was built long before the open source alternatives had matured.