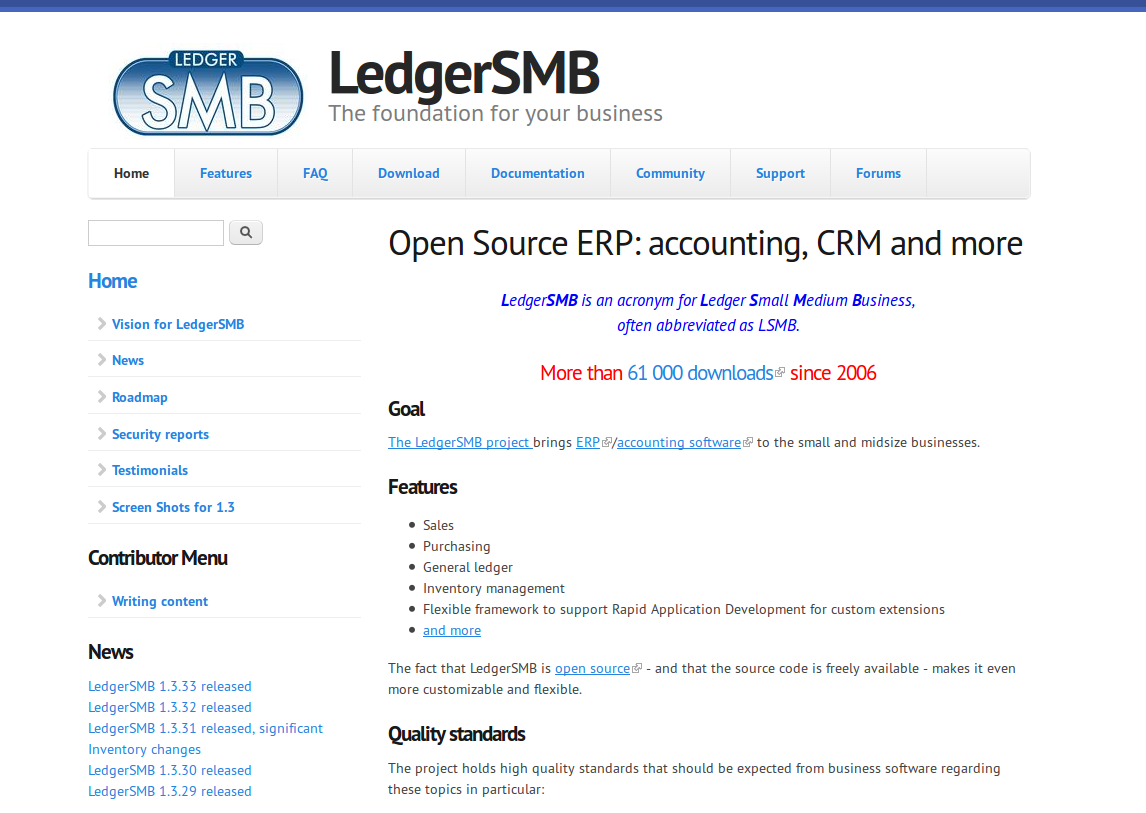 LedgerSMB is an open source accounting and financial package. Freelock has used LedgerSMB for its bookkeeping practically since the project began, forking an earlier open source project called SQL Ledger.
The main reasons we chose LedgerSMB, aside from being open source, is that because it's web-based, we can work with remote bookkeepers and accountants and delegate different functions to different people. An internal administrative assistant now handles billing, while an external bookkeeper does payroll and John can handle accounts payable. We have also automated invoice generation and integrated its customer database with our other systems to streamline our internal workflow.
The old LedgerSMB web site was being hosted but not being maintained by a previous member of the core development team. It was full of spam, vulnerable to attack, and more.
We spun up a new Drupal 7 site with the "Skeleton" theme in an afternoon, provided a much better information architecture, and a lot of guidance about how to set up a site that is attractive and much easier to find information than what was previously available.
The site encourages contributions from community members, and has helped to re-spark interest in the LedgerSMB project.
On the side, we've also become contributors to the LedgerSMB project itself, and are working on some greatly enhanced user experiences for the upcoming 1.4 version.