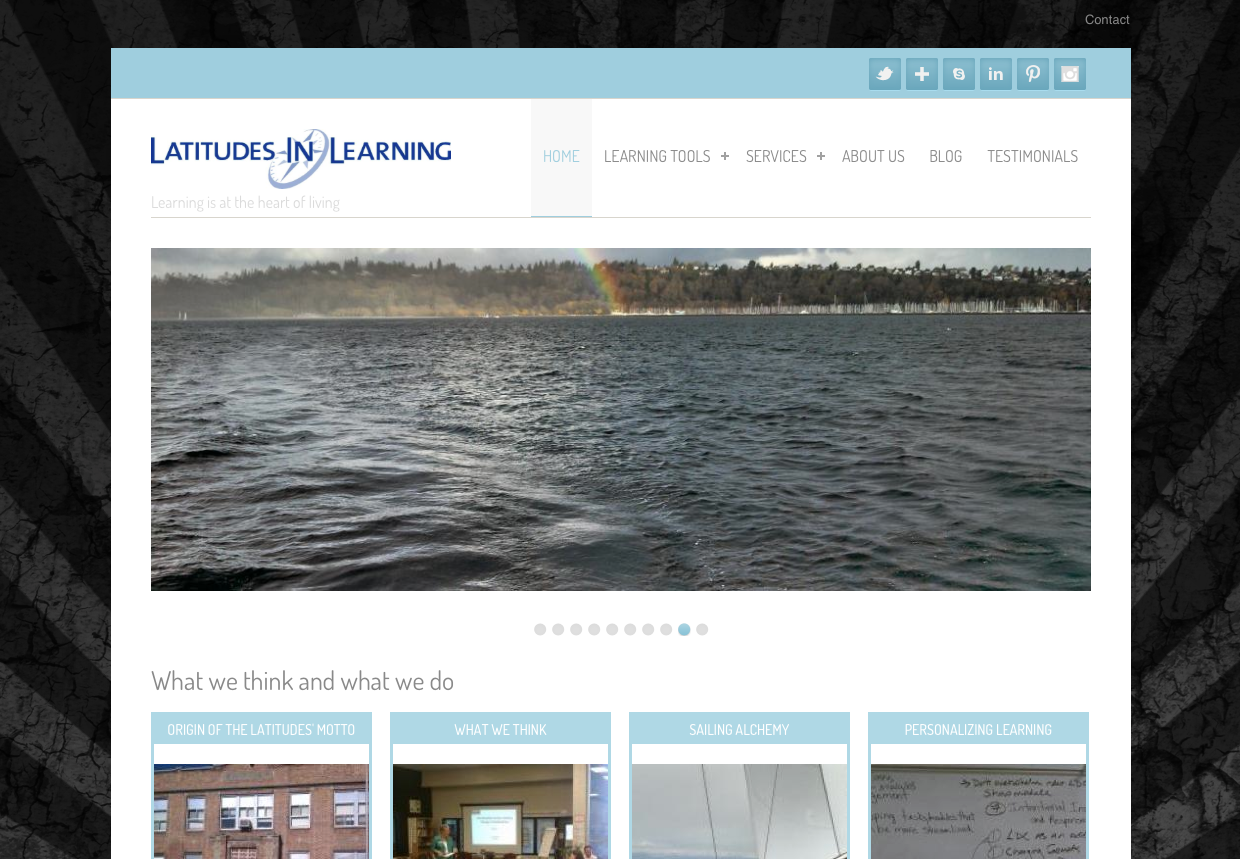 Latitudes in Learning creates personalized learning experiences that engage people and organizations in meaningful interactions with the world. Learning is one of the most difficult activities in life and one of the most rewarding. At Latitudes, they use collaborative design learning experiences based on the results desired, incorporate individual and group experience into the learning, design active and engaging learning opportunities based on best practices, and bring the fun back into learning.
The Project
Latitudes in Learning approached Freelock looking for a Basic Business Site. We were able to build the template and skin, and Latitudes in Learning was able to easily and efficiently add in the content and images they desired.
Timeline
We met with Latitudes in Learning in January. Because it was a basic site, we were able to build it in about a week, and after walking through with the client, they were able to add in the images and content at their own pace.
If a basic business site is what you need for your organization, let's talk! (link to RFP)