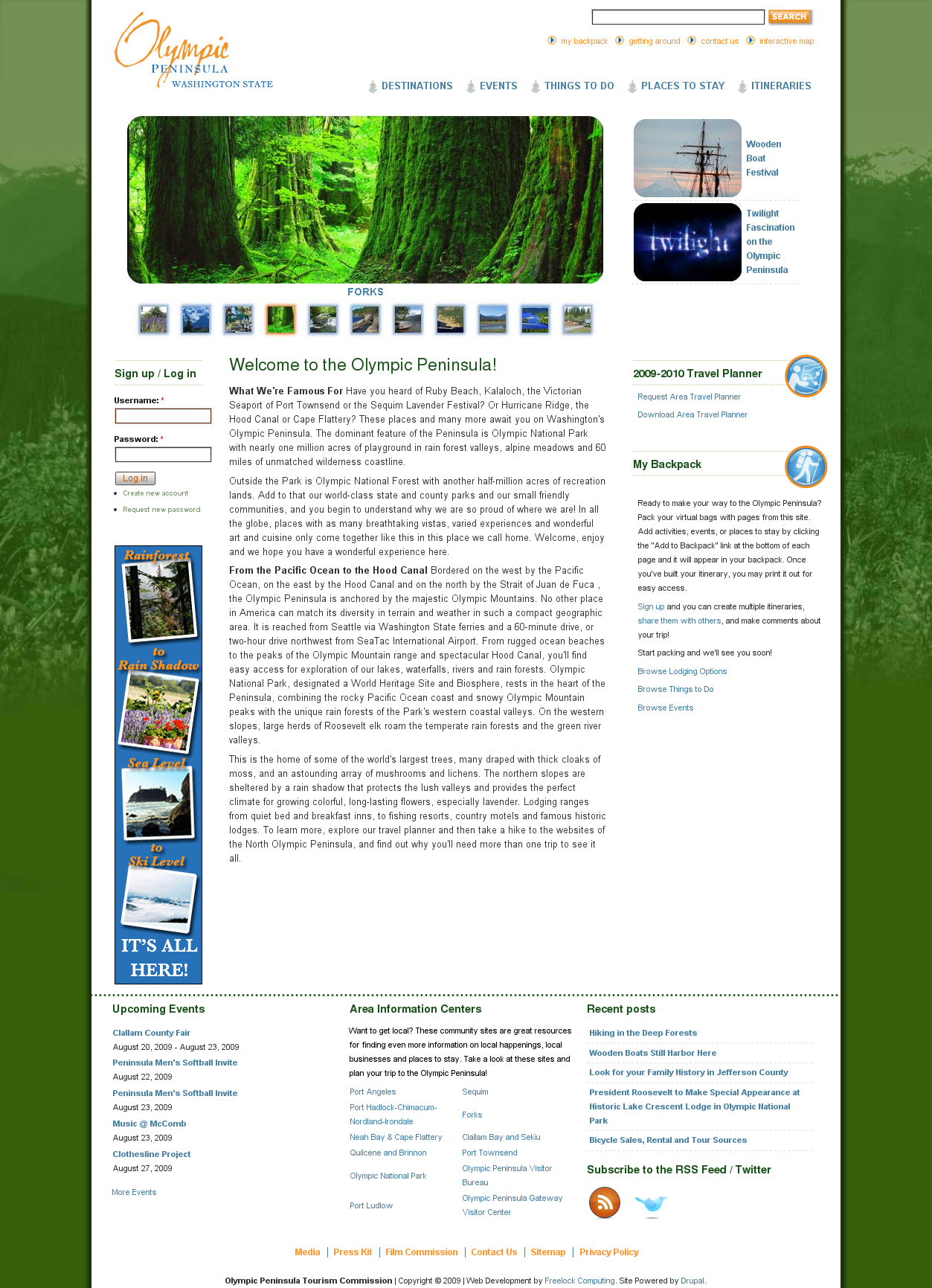 The Olympic Peninsula Tourism Board came to us in early 2009 to assist them in developing a visually stunning and highly functional website in a Content Management System. The site needed to be flexible enough to be managed by the 12 partners of the OPTC represented by local Chamber of Commerces. This meant the system needed to not only be able of handling complex permissions, but also easy to use and train new members. That being said, we recommended the use Drupal because of it highly flexible theme capabilities and content management superiority over platforms such as Joomla. 
The Drupal theme was developed in conjunction with McKinnon Design and attempted to capture the look and feel of the Olympic Peninsula. We were able to bring in automatic image manipulation to resize, round corners, add background effects, and convert file formats, allowing us to simplify training and do the bulk of the hard work in Drupal code. In terms of functionality, we developed several custom Drupal modules on the site to display locations of different pages, filter pages by a locational radius, and automatically display pages that have something to do with another.
The Drupal site has the capabilities to search for lodging, local activities, events, special activities, advertising, and even an interactive map to help visualize where all of those items are on a map. Once a user is able to see all the options available, we created a custom Drupal module to give the website an itinerary planner which helps the visitor plan, organize and share different itineraries.
To find out more on Drupal and how it can be used for your tourism site, please visit this page: http://freelock.com/drupal-development
There is also a blog post about this project at this address: http://freelock.com/blog/erik-olson/3/making-tourism-site-drupal-and-lessons-learn
If you are interested in seeing how Freelock Computing can help develop your organizations website, submit a quick request and somebody will be in touch with you!