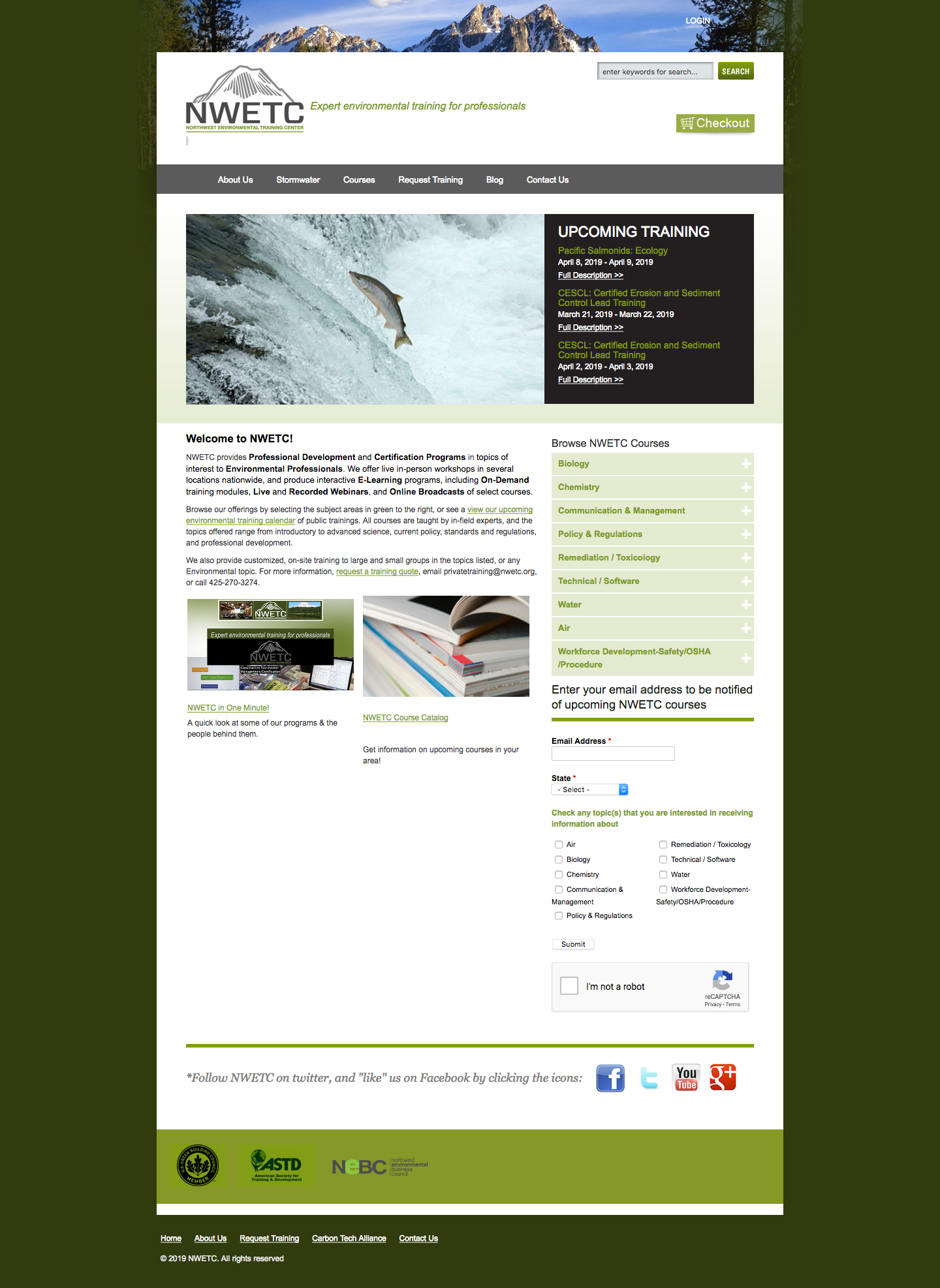 The Northwest Environmental Training Center (NWETC) is an organization that is committed to helping environmental protections improve their career opportunities. The organization focuses on two different offerings within the realm of environmental training. The first are their stormwater offerings throughout the US and the other is their technical scientific training for environmental professionals. 
In many states, construction crews and public works officials are required to be trained on stormwater remediation. This training teaches individuals how construction and public works projects can be completed while minimizing the impact to the groundwater and runoff. NWETC is a world leader in stormwater training and abatement practices. In a similar vein, many environmental professionals all over the US are required to complete continuing education credits related to fisheries, wildlife conservation, geographic information sciences, environmental policy, etc... Just as NWETC is a world leader in local stormwater training, they are well-regarded nationally for the quality of their continuing education environmental training. 
NWETC came to Freelock under less-than-ideal circumstances. Their website had been neglected for a while and they admitted that they could be doing a better job attracting more customers and retaining the ones that they had. Freelock helped NWETC with a quick, inexpensive, and professional website cleanup (both front end and back end) and then coached NWETC on the value of a website that helps drive the business. Freelock created a dynamic class enrollment report that the team uses every day to figure out which classes are coming up soon, which ones need some marketing support, and which ones are not serving the market need. Prior to this report, the team was unable to count the attendance in each class real-time. 
The NWETC website is driving more business value-and NWETC is reaping the benefits of these investments.