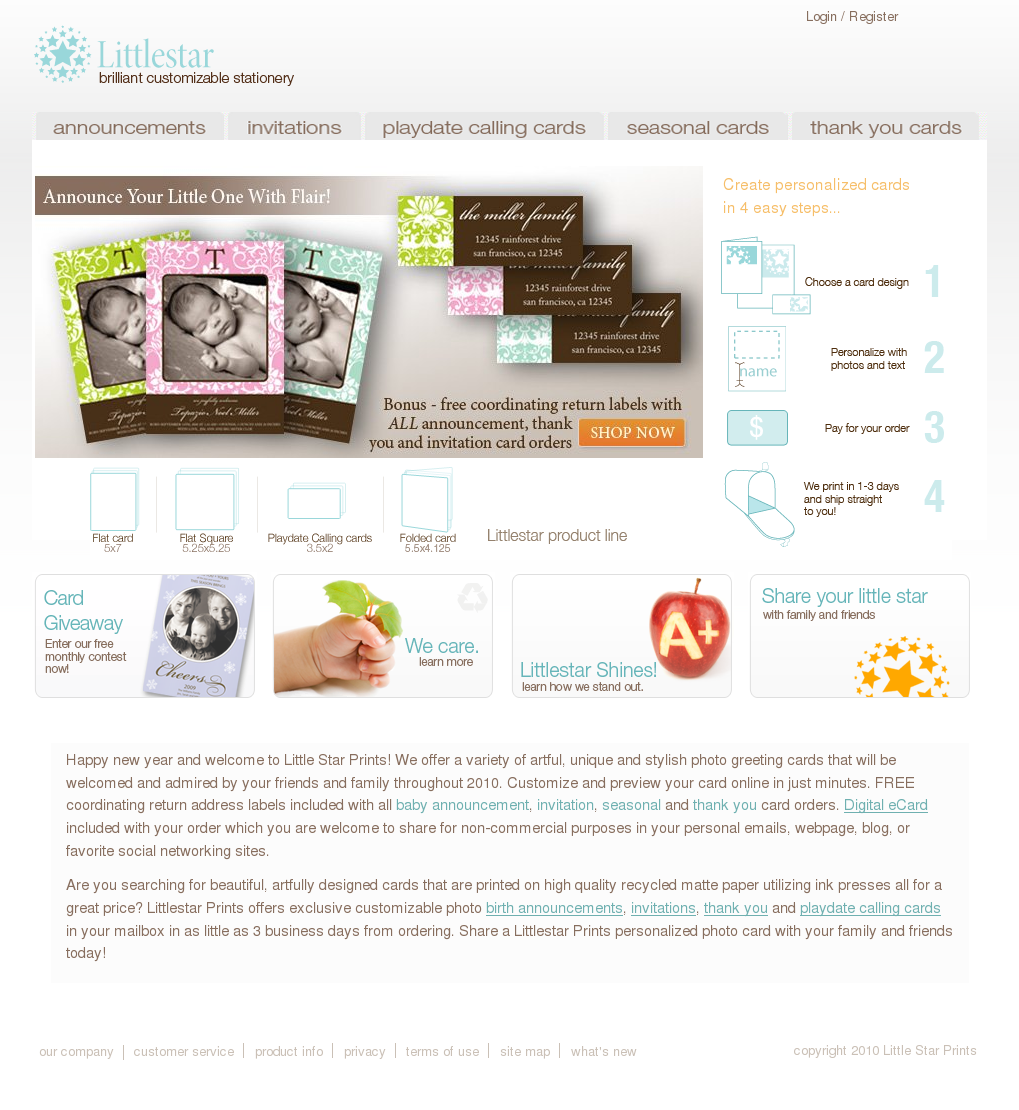 Littlestar Prints is one of our favorite sites. It combines some powerful drag-and-drop photo editing in the browser with e-commerce. We got to use both of our favorite software packages--Drupal and the Dojo Toolkit.
With Littlestar Prints, customers can upload photos from their desktop, zoom, resize, crop, and do some color changes before embedding them into beautiful professionally-designed cards.
Littlestar also has a nice example of a faceted search -- the main tabs across the top all take you to the same place, but pre-select a category of card designs. You can narrow down the designs using a variety of criteria until you find one you like to start customizing.