We're super stoked to see some press coverage of all the hard work we've been doing for the past few years!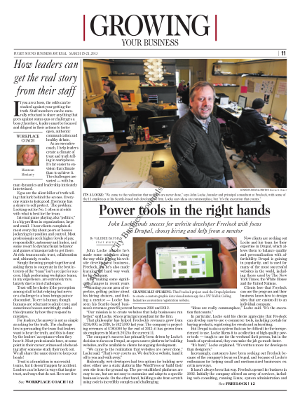 Valerie Bauman at the Puget Sound Business Journal interviewed me a couple weeks ago for a regular feature the Journal publishes about local entrepreneurs growing their businesses. The article came out last Friday, and if you're a subscriber, you can read it online today! Otherwise it should be available in its entirety after 30 days.
The online edition has one bonus: an extra picture featuring Sam, our office dog.